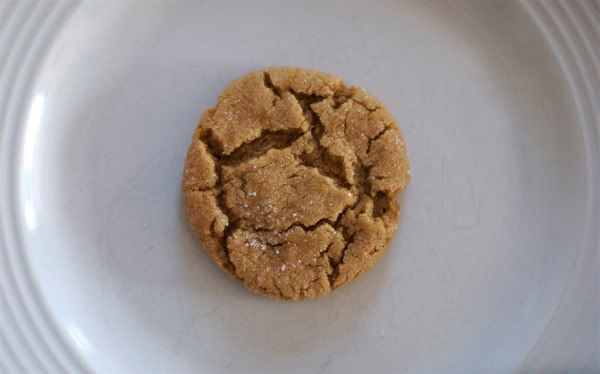 this is my mom's recipe, which was my grandma's first ... i think.
now it's mine. ha!
and they are my favorite. the girls and i made a batch the other day, and they went way too fast.
3/4 cup shortening
1 cup sugar
1/3 cup molasses
1 egg
2 cups flour
1 tbsp. ginger
2 tsp. b.soda
1 tsp. cinnamon
1/2 tsp. salt
mix together the sugar and the shortening and then add the molasses and egg. then the rest. roll into balls and then roll in sugar.
bake @ 350 for 11 min. do NOT overbake. and eat a few hot. do. it!